The e-cigarette is considered to be a slightly safer alternative to traditional tobacco products. As a result, more and more people want to find out what its phenomenon is all about. How to choose the best model?
The first e-cigarette. Is it worth it?
Thinking about choosing the first e-cigarette should not be based only on finding the perfect model. It is hard to treat smoking only as fun with an unusual gadget. Sometimes, smoking electronic cigarettes is seen as neutral, as they are free of tar that is harmful to the lungs. However, it is important to remember that e-cigarettes contain a high dose of nicotine, which has an addictive effect. Therefore, the decision to purchase the device should not be treated as a hobby.
You should also think about the pros and cons of such a solution before buying it. The main disadvantage of an e-cigarette is, first of all, its high price. In addition, you must also take into account the issue of taste – the electronic version does not always meet the requirements of all users. Therefore, it is not worth betting on a very expensive model at the beginning. Despite the disadvantages indicated, e-cigarettes enjoy great popularity. Their supporters appreciate, above all:
– a large selection of available flavors
,- e-cigarettes do not affect the yellowing of the skin and unpleasant odor of fingers
,- no negative impact on the condition of teeth

.
How does the e-cigarette work?
E-cigarette by its very name refers to the classic cigarettes with tissue paper and filter filled with tobacco. The principle of operation of these devices is relatively simple: each electronic cigarette has a tank called a clearomizer, which contains liquid used for subsequent refills. Modern e-cigarettes also have two heaters responsible for heating the liquid and producing vapor.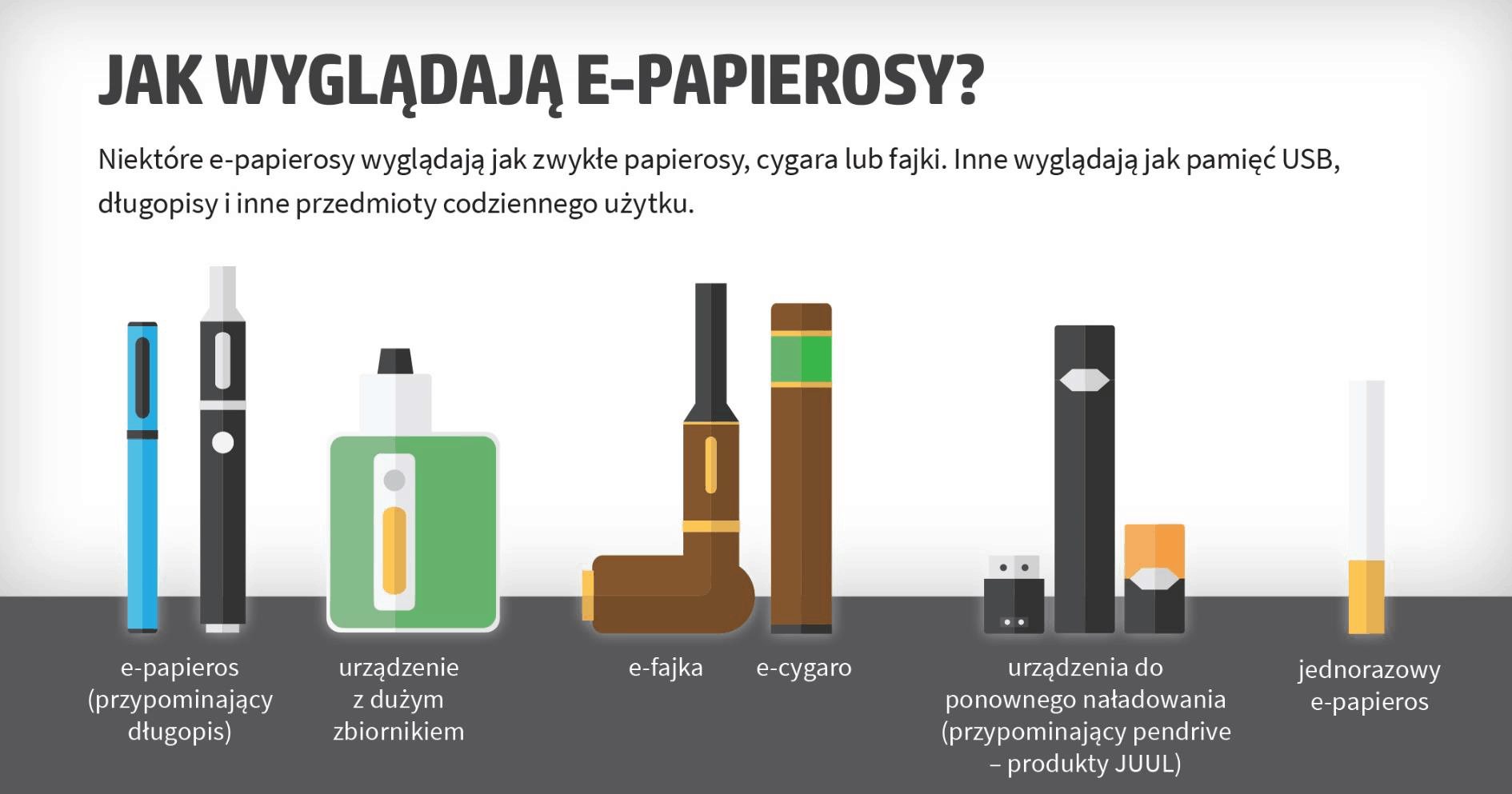 Where to buy an e-cigarette?
Buying your first e-cigarette can be done in two ways: through an e-shop or in one of the stationary stores. Both options have their advantages and disadvantages, of course.
Buying online allows us to choose from a myriad of models and freely compare offers. Apart from that, it is also connected with a high comfort of purchase and slightly lower prices than in stationary stores. On the other hand, a huge disadvantage is the lack of possibility to check the product and the risk of meeting with a dishonest seller. In a stationary store you will pay more, but you will receive support from a consultant and a guarantee of high quality of the product.
How much does an e-cigarette cost?
Prices of e-cigarettes vary greatly and depend mainly on where you buy them, the model and the manufacturer. It is advisable to equip yourself with two e-cigarettes, the liquid and the charger. It is assumed, however, that models suitable for beginners can be bought for around 200 PLN or for slightly more than this price. We are talking about devices bought in a reliable place and made by a manufacturer who guarantees good quality.
How to choose a battery and clearomizer?
A rechargeable battery for an e-cigarette is characterized by a specific capacity and voltage type. The first one is the easiest to estimate on the basis of previous relationship with traditional cigarettes. It is assumed that people who smoke more than a pack a day should choose a capacity above 1000 mAh. The type of voltage, on the other hand, influences the ability to regulate the intensity of cigarette smoking – a criterion that should be paid attention to especially by those who have been using e-cigarettes for a long time.
The decision concerning the heater is also of great importance. We can choose a model which includes:
– top-heater clearomizer: allows for quite high efficiency, provides good flavor and simple operation, but sometimes promotes leaks of liquid
,- bottom-heater clearomizer:
more efficient, generously emits smoke.
Which liquid to choose?
Buying the ideal liquid, we can take into account the concentration of nicotine. The choice is quite wide – the highest nicotine concentration in an e-cigarette liquid can be 3.6%. You can choose strong, medium or weak liquids. The decision concerning the liquid can be treated analogically to the preferred traditional cigarettes.
The flavors used in the liquid are really diverse. The most popular ones include:
– coffee
,- vanilla,
–
chocolate

,-
tobacco


,-
cherry



,-
strawberry.





Most liquids come in small 10 ml containers. What is important, they should be stored in a dark and cool place.
Photo: Lindsay Fox/Pixabay