Do you like eating pizza, but don't want to order a ready-made one? Is there no good pizzeria in your town? Whatever the answer is, it's worth preparing a homemade version. If you're on a tight schedule, opt for a ready-made pizza crust. Check out some quick and easy recipes.
Cheddar Cheese Pizza
This is a quick and easy pizza recipe that is great for parties. You can use any combination of chopped vegetables and cheese.
Ingredients:
prepared pizza base (250 g),
soft cream cheese (250 g),
1 cup mayonnaise,
tomato sauce (30 g),
1 cup chopped fresh broccoli,
1 cup chopped tomatoes,
1 cup chopped green peppers,
1 cup chopped cauliflower,
1 cup chopped carrots,
1 cup shredded Cheddar cheese.
Preparation:
Preheat the oven to 190 degrees. Remove the pizza crust from the package. Bake the dough for 12 minutes in the preheated oven. Then take it out of the oven and place it on a plate. Let it cool 15 minutes without removing it from the baking sheet. In a small bowl, mix together the cream cheese, mayonnaise and tomato sauce. Spread the mixture over the cooled cake. Arrange the broccoli, tomatoes, green peppers, cauliflower, chopped carrots and Cheddar cheese on top of the cream cheese layer. Place in the oven for one hour
Of course, you can order a pre-made pizza, but nothing beats a homemade version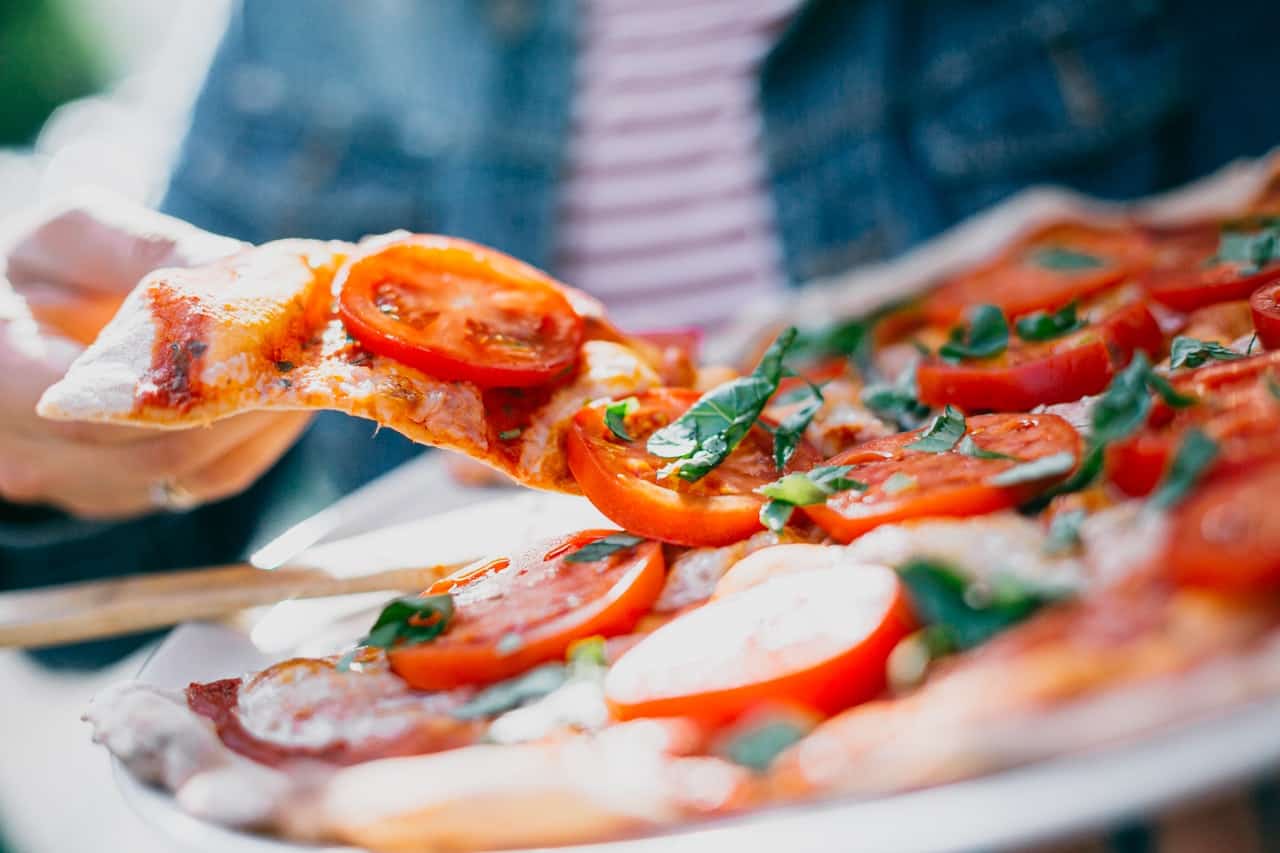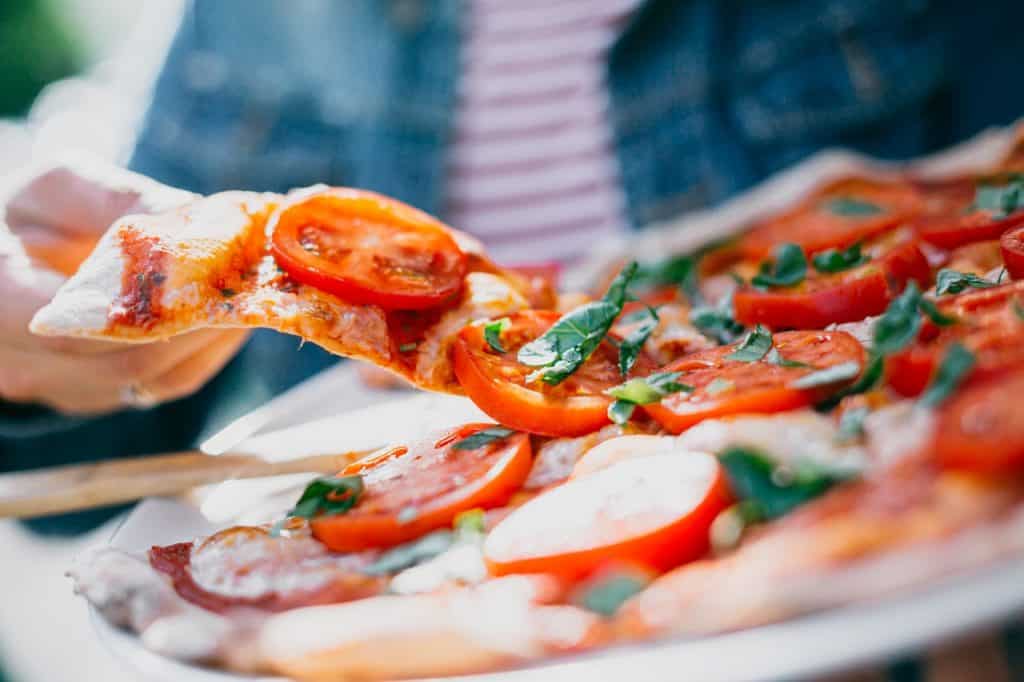 Pizza topped with oregano
Ingredients:
1 cup warm water,
3 cups all-purpose flour,
1 tsp white sugar,
1 tsp dried oregano,
1 teaspoon salt,
1 egg,
1 Tbsp extra virgin olive oil,
425 grams of tomatoes (diced),
170 grams of tomato paste,
½ small onion, chopped (optional),
1 tsp dried oregano,
1 clove of garlic, finely chopped,
1 teaspoon onion powder,
1 teaspoon kosher salt,
1 pinch black pepper, ground,
1 ¼ cup shredded mozzarella cheese,
½ cup chopped green peppers (optional),
½ cup chopped fresh mushrooms (optional),
¼ cup shredded mozzarella cheese,
2 teaspoons dried active yeast.
Preparation:
Pour the yeast into a small bowl, then pour in the warm water. It shouldn't be more than 40 degrees Celsius. Let stand for 5 minutes until the yeast is softened and begins to form a creamy foam.
Put the flour, sugar, 1 tablespoon oregano and 1 teaspoon salt in a large bowl. Stir the egg and oil into the dry ingredients, then combine with the yeast. When the dough comes together, spread it out on a lightly floured surface and knead until smooth and elastic, about 8 minutes. Lightly grease a large bowl with olive oil, then place the dough in the bowl and turn to brush with oil. Cover with a cloth and let rise in a warm place between 27 and 35 degrees F until doubled in bulk, about 1 hour.
Preheat the oven to 235 degrees Celsius. Lightly grease a baking sheet. Combine diced tomatoes, tomato paste, onion, 1 tablespoon oregano, garlic, onion powder, 1 teaspoon salt, and pepper. Cook in a saucepan over medium heat until the sauce thickens, 15 to 20 minutes.
Knead the dough and place on a lightly floured surface. Divide the dough with a knife into two equal parts – do not tear. Form dough into rectangles and place on prepared baking sheet. Wait 10 minutes. Pour tomato sauce over the dough. Place the peppers, onions and mushrooms on top. Sprinkle the pizza with mozzarella cheese. Bake in preheated oven until crust is browned and crispy and cheese is melted – 20 to 25 minutes.
For black olive lovers
If you don't have much time to prepare pizza but want to make it yourself, this recipe will definitely appeal to you. Prepare the following ingredients:
1 pre-made pizza base,
2 tablespoons of olive oil,
1 cup tomato sauce,
½ cup chopped onions,
1 cup fresh sliced mushrooms,
½ cup chopped green peppers,
¼ cup chopped black olives,
2 cups shredded mozzarella cheese.
Preheat the oven to 175 degrees Celsius. Place the bottom of the pizza in a baking sheet. Brush it evenly with olive oil. Spread tomato sauce over it, using a spatula or spoon. Then place the vegetables and sprinkle with cheese. Bake for 10 to 12 minutes or until the cheese is melted. Let cool for 2 to 3 minutes before slicing the pizza.
Photo by Quin Engle/Unsplash