The warmer months are ideal for outdoor catering at events such as weddings and picnics. The ongoing COVID-19 pandemic has changed the way events are planned. Social distance guidelines have forced many venues to allow limited indoor dining, while others have stopped serving indoor meals altogether and switched to serving guests outdoors.
Check out the location
It's best to visit the venue well in advance of the event to plan for outdoor catering and see the resources available. The layout of the venue can dictate what equipment you need to bring, and it will also allow you to organize your serving plan. For example, if you're working from a truck that needs to be parked out of sight of guests, it's important to know how far your waiters will need to carry dishes and other materials from the prep area. In addition, you'll want to make sure the space is large enough to accommodate guests while promoting social distance.
If you can't make it to the venue before the event date, contact the location owner and talk to them about hosting the event. Be sure to ask about even the smallest details. You can easily overlook asking about the grounds, placement of electrical connections, and lighting levels, but these details can make all the difference in how you will be able to work on the day of the event.
Plan your menu according to the space
When choosing menu items, consider how outdoor conditions might affect what your guests would like to eat. This decision may depend on available space, time of year, and noise levels, among other factors. For example, if your guests are dining next to speakers that play loud music, some may not want to sit there for too long and would prefer the ease of moving their food to a quieter location. People in crowded dining rooms may feel the same way. On the other hand, guests at an outdoor wedding are usually prepared to remain seated for a full meal, regardless of the noise level or number of people present.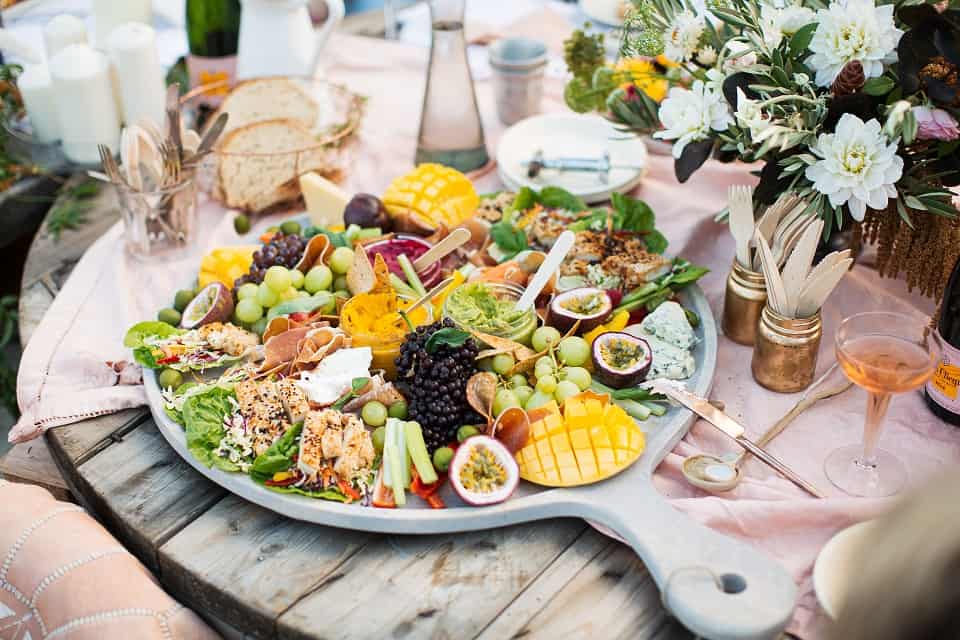 A contingency plan
One of the most difficult parts of outdoor catering is the weather, which can immediately derail your plans if you're not prepared. However, it's important not to assume that your event will be cancelled if the weather turns out to be less than ideal. Being prepared for inclement weather with the right protocols and materials can help save your event in the event of a storm. For example, having a tent with a canopy can provide shelter for guests as well as equipment such as gas stoves. When setting up, take time to find out if extension cords and generators that power equipment can be safely protected from rain. Many outdoor eating products are not completely weatherproof, so covering this meal area is a must to keep it safe. Not having an emergency plan in place can cause confusion on the day of the event and make it difficult to perform your duties.
Equipment
Cooking outside of a traditional kitchen can present many challenges for those who are not used to it. Without comfort, having the right outdoor catering equipment can determine the smoothness of your event. In addition, you also need to take care of the right equipment for your guests, i.e. utensils, etc. Stalgast cutlery, for example, will allow you to compose the right set.
Electricity sources and connections
Having a source of electricity is useful for any refrigerators or storage cabinets. Even if space provides it, consider having a generator and extension cords on hand to make sure your equipment can be powered when you arrive on site. When purchasing a generator, make sure its voltage is compatible with your equipment. You don't want to invest in a generator with less capacity than your equipment requires.
Portable cooking equipment
If you often host outdoor events, you may want to invest in mobile outdoor catering equipment. A catering store will be a place you'll want to visit. Supplies such as outdoor grills and portable gas stoves are easy to move from place to place. Plus, many options are designed for simple setup, so you can plug in and start cooking.
Photo by Fu Zhichao/Pexels