Not so long ago, skateboards were mainly used to perform impressive tricks or were just a fashionable addition to a photo shoot. Nowadays, however, more and more people can be found choosing them as a comfortable means of transportation around the city. What kind of skateboard to choose? Keep reading to find out.
With the arrival of warm days, you can switch to moving your own and free means of transportation. However, a bicycle will not be the right option for everyone. If you want to join the ranks of skateboarders, then it's time to buy the right equipment.
At first glance, all skateboards are the same. However, in reality, this is not the case. So let's consider how to choose a skateboard.
Types of skateboards
In the simplest terms, a skateboard is a wooden platform on four wheels. Several types can be distinguished:
classic sk ateboard – a standard model that anyone can ride regardless of their level of skill. It is very maneuverable and can be used both for city riding and in skateparks;
longboard – is longer than the standard model of skateboards (usually about 100 cm). It also has large and soft wheels. On such a board, the unevenness of the road is not felt, it is easy to develop high speed and does not require constant pushing. Longboard is quite heavy;
waveboard – consists of two plates connected by a torsion spring. Unlike a classic skateboard, a waveboard has two wheels (four-wheeled models are very rare). This type is characterized by high maneuverability and is able to develop a high enough speed to not have to push off often. It is not possible to jump on this roller skate, but it is suitable for tricks on a flat surface;
afishboard is a type of skateboard that is distinguished by its small size. The fishboard is made of very strong and lightweight material, has an aluminium suspension and polyurethane wheels (plastic or aluminium core). This model is suitable for both youngsters and adults. This skateboard is suitable for fast riding and for performing various tricks.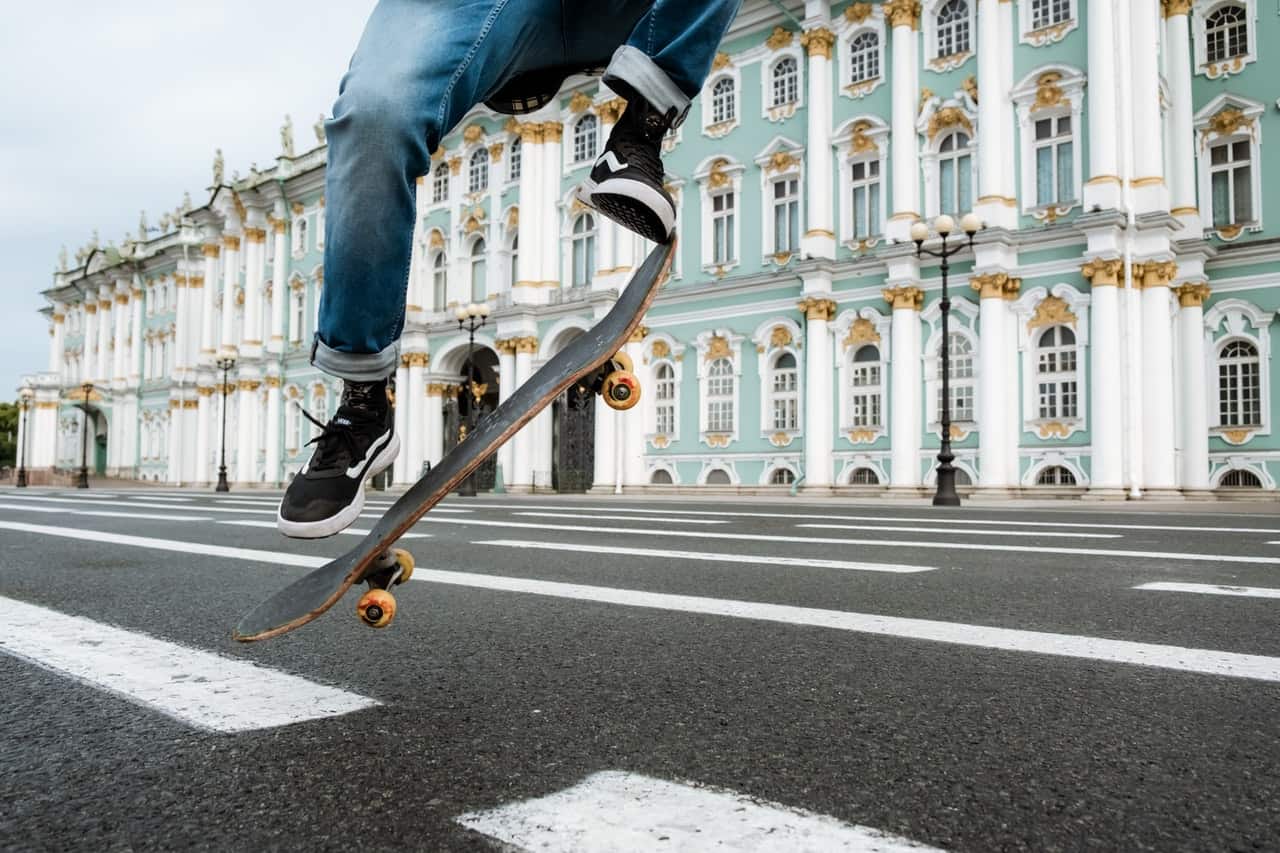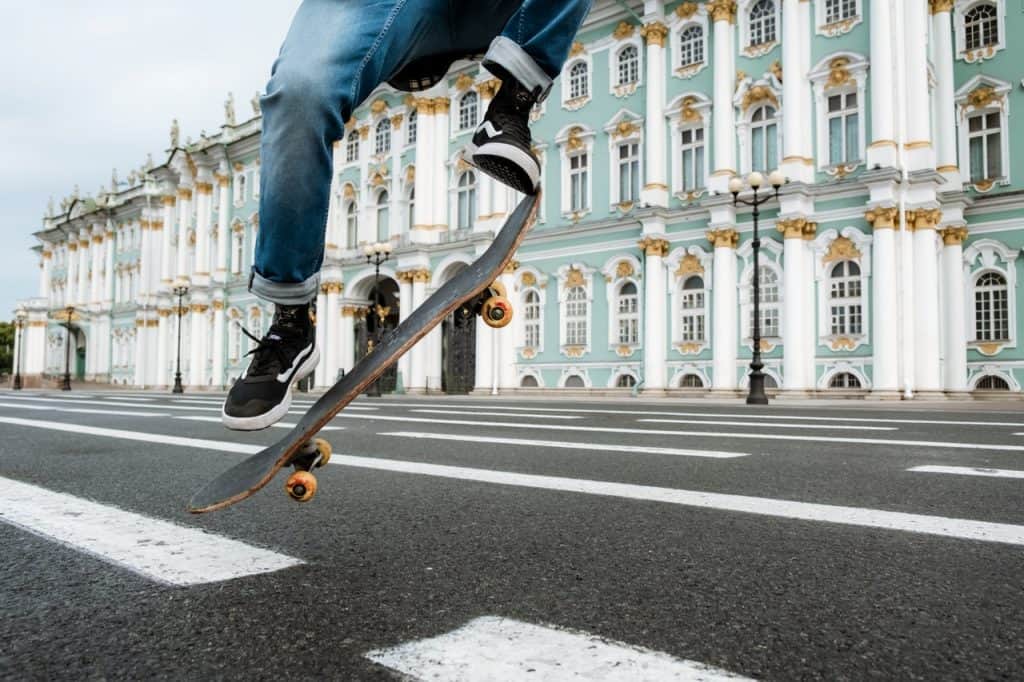 Parameters affecting the choice of a skateboard
Most beginners choose their first skateboards based solely on the brand and appearance. This is not the right approach. If you buy a board that doesn't suit you, riding it will be tiring and uncomfortable.
There are several main factors that will influence your choice of a skateboard. We will arrange them in order from the most important to the least important:
riding style;
the user's shoe size;
the age and height of the user;
the shape of the board;
price.
Board length and shape
The length of a board always depends on its width: the wider the board, the longer it is. But this proportion also varies from brand to brand. When buying a skateboard for the first time, just try a few models and see which solution will be comfortable for you.
When it comes to shape, each manufacturer has a different philosophy. One makes the front area a little larger, another makes it more square and so on. There are many shapes of skateboards and, as with length, only after personally checking out the different models will you be able to tell which one suits you. Advice for the beginner: go for the classics and symmetrical front and back. It will be easier for you to understand what form you will need in the future.
Brand
This parameter affects both the quality of the skateboard and its cost. To begin with, you should start with what budget you have. For a novice, any branded skateboard will be very good. The main thing is not to buy components from unverified sellers. Such equipment may not be suitable for normal riding
Nowadays you can find skateboards that are equipped with various improvements, such as:
lightweight construction due to the use of lighter veneer;
a special layer of plastic on the front of the board, which is printed on;
special inserts at the screw fixing point to get rid of micro-cracks.
Do not pay attention to these parameters if you buy a skateboard for the first time. Usually they increase the price of the product, and their effectiveness has no clear justification, since most professional skaters still choose ordinary wooden skateboards.
To sum up: we can say that when choosing your first skateboard, you should be guided by average parameters and adjust your needs to your current financial capabilities. When you try many different skateboards, you will come to a more informed choice. But you need to start with something intermediate to understand which direction to go in the future.
Photo by Allan Mas/Pexels